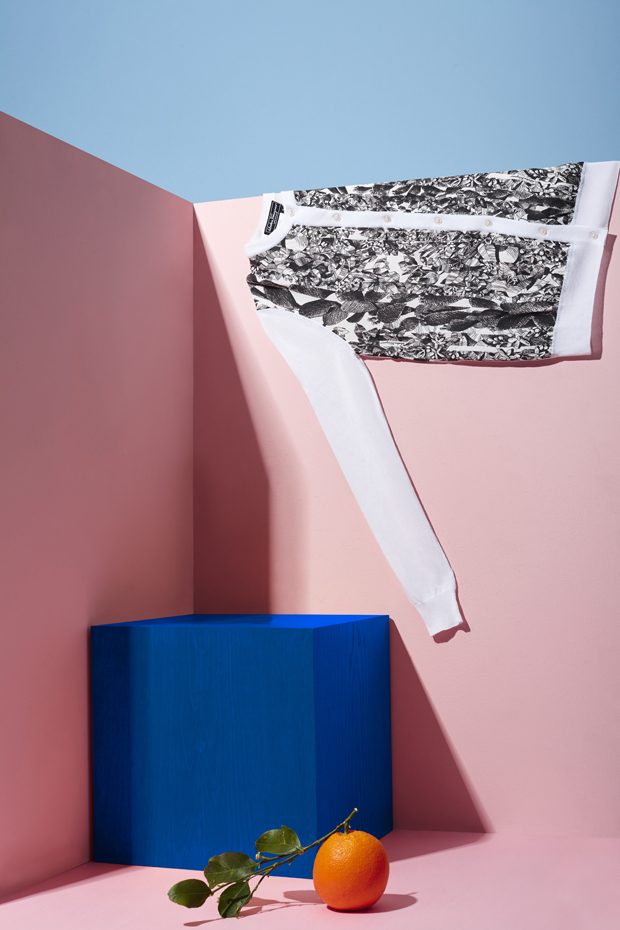 Salvatore Ferragamo teams up with textile company Orange Fiber for an exclusive capsule collection dedicated to sustainability and innovation, launched for the forthcoming Earth Day. 
Ferragamo, a brand with an enduring passion for fine craftsmanship and which has always been associated to the culture of quality and innovative research, has decided to celebrate the 47th edition of Earth Day 2017 by presenting the Orange Fiber Collection. This is a green-fashion project that combines fashion and design with a virtuous production cycle, using solely sustainable fabrics of natural origins. Faithful to their motto, Responsible Passion, Salvatore Ferragamo is the first brand to use the exclusive Orange Fiber fabric, taking it on as both a challenge and an opportunity. Hence, with the use of this new fibre – a twill that looks and feels like silk – the company has created and produced a fresh Capsule Collection, entirely dedicated to Mediterranean creativity. At the same time, the project reflects those ethical values linked to research on sustainability and renewable sources, destined to become the driving force for the future of high-quality Made in Italy fashion. – from Ferragamo
Discover more after the jump:(...)
Read the rest of Salvatore Ferragamo X Orange Fiber Capsule Collection
---
© admin for Design Scene - Fashion, Photography, Style & Design, 2017. | Permalink |
Post tags:


The post Salvatore Ferragamo X Orange Fiber Capsule Collection appeared first on Design Scene - Fashion, Photography, Style & Design.
Photo Shoot & Fashion Show Tips
"Learn to use the energy in your eyes. From the photographers perspective, the eyes can make or break an image. New models that have the "look" also must know how to convey the feeling with their eyes."
See what others think