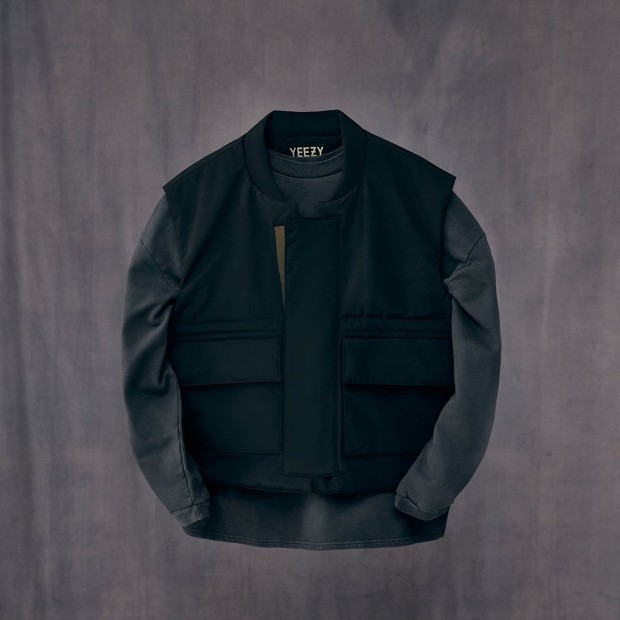 The all-new fashion debut of Kanye West in his latest collaboration with Adidas resulting in Yeezy Season 1 got a fresh presentation with a best of selection at SSENSE. Kanye's big plans for the fashion scene resulted in a hyped up show, where next to countless models it was not easy to find a Yeezy piece for your wardrobe. However taken away from the fashion week theatrics the collection offers a solid take on today's sportswear naturally referring to Kanye's collaboration with Adidas.
Furthermore West who is always ready to shock in his interviews has found a more calmer approach when it came to his designs, thus he managed to influence the market's need for a more sportful outlook on today's ready to wear.
It's family first. And then when I work on music, I'll sequester myself and work on it with a team of three, four, or five really focused experts for two weeks at a time. And then with apparel, the office is right across from my house, so I go to the office every day. When we do music for the [fashion] show, I use my music guys. When we're lighting the show, I use my lighting guy that I use for the tour. And Vanessa [Beecroft, the conceptual artist who choreographs the Yeezy shows] deftly weaves through what we do for music performances and also for the performance we did today. – Kanye talking to Vanity Fair about his design process
See one of the best buyer selections we have seen so far from the collection below:(...)
Read the rest of A Fresh Look of Kanye West's YEEZY Season 1
---
© admin for Design Scene - Fashion, Photography, Style & Design, 2015. | Permalink |
Post tags: Style, Top Stories


The post A Fresh Look of Kanye West's YEEZY Season 1 appeared first on Design Scene - Fashion, Photography, Style & Design.
Photo Shoot & Fashion Show Tips
"Always pay attention to where the photographer has placed their lighting and ask if theres movements or angels that her/she prefer that you avoid."
See what others think