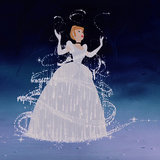 Today our fashion icons might have names like Olivia and Taylor, but growing up, we were all about following in the footsteps of Ariel and Belle. Dressing like a Disney princess gave us a thrill like no other. A poufy dress and a tiara? What's not to love?
Now that we're (technically) adults - and living in a world where looks like these might raise eyebrows - there are still some tricks we can learn from our favorite royal gals (sorry, Kate). Read on for 15 great style lessons straight from those Disney classics. Tips like these will always come in handy - no matter what your age.
Photo Shoot & Fashion Show Tips
"Learn to use the energy in your eyes. From the photographers perspective, the eyes can make or break an image. New models that have the "look" also must know how to convey the feeling with their eyes."
See what others think