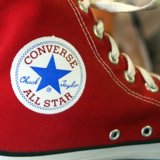 Who doesn't love a pair of Converse? Chuck Taylor All-Star turns 98 years old this year, and to celebrate, the brand is launching a Converse redesign! Don't freak out - the design is only getting a few subtle tweaks. The real switch-up is the addition of padding and arch support inside. We're pretty excited (and so are our feet), so to celebrate, we've put together 11 fun facts about Converse!
Photo Shoot & Fashion Show Tips
"Relaxed and elegant hands usually make for a better photo. Try to avoid placing your hands in positions or angles that will make them look like a "claw" in a still frame."
See what others think